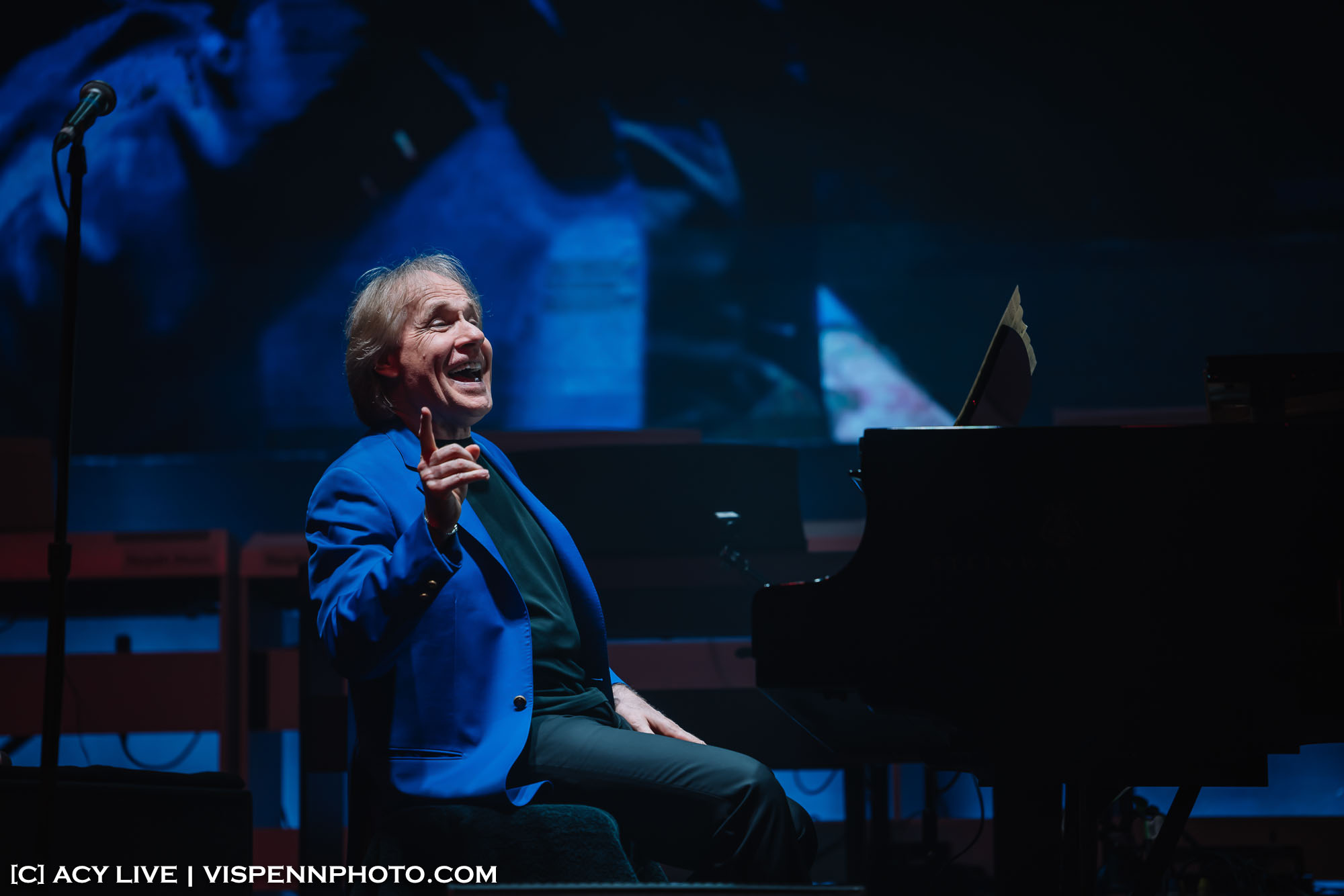 The Timeless Charm of Richard Clayderman: The "Forever Love" World Tour in Melbourne
In an evening aglow with the echoes of timeless melodies, Richard Clayderman graced Melbourne with a spellbinding performance on his "Forever Love" World Tour. Organized by ACY Live, the sold-out concert was a testament to the universal appeal of Clayderman's enchanting music that transcends generations.
As the concert hall filled with a mixed audience – young enthusiasts, seasoned admirers, and those who have grown up with the magic of his music – it was clear that Clayderman's influence has beautifully woven a tapestry of lives and memories. His music, like a time capsule, has been the backdrop to some of the most cherished moments in the lives of many of his fans. The concert was a journey through these timeless pieces, each note a thread, knitting together the fabric of our shared human experience.
From his classic renditions to the heartfelt delivery of his newer compositions, Clayderman's performance had a profound emotional resonance. The passion, finesse, and the sheer love for music emanating from his performance were palpable, moving many in the audience to tears, while others swayed to the rhythm, lost in the music. It was a night that will be etched in the hearts of all those present as they relived the magical moments of their lives through his music.
Richard Clayderman is not merely a musician; he is a legacy. His music has not only provided solace and joy to many over the years, but it has also been an inspiration to countless young musicians. His timeless melodies and the soulful depth of his compositions have lit the path for many to follow in the footsteps of musical exploration. He is a testament to the profound impact that music can have on our lives, connecting us across generations, cultures, and experiences.
In conclusion, our team here at ACY Live would like to extend our heartfelt gratitude to Richard Clayderman for his invaluable contribution to music. His "Forever Love" World Tour has been a resounding success, and we wish him the very best as he continues to spread the magic of his music across the globe. Thank you, Richard, for reminding us of the universal language of music and its power to connect, heal, and inspire. Here's to many more magical moments on the rest of your world tour!
Established by a team of seasoned professionals, ACY Live stands as a pillar of cultural and entertainment excellence in Australia. With a rich history of orchestrating and sponsoring concerts for renowned Asian artists such as Jay Chou, Jacky Cheung, Jane Zhang, and Karen Mok, ACY Live has consistently brought captivating performances to Australian shores. Our expertise also extends to the successful launch of Chinese movie premieres, including notable titles such as Home Coming, My Motherland and I, and City of Rock.
Our collaborative approach has led to fruitful partnerships with esteemed organizations including the New South Wales Health Department, the Chinese Consulate General in Sydney, the Salvation Army New South Wales, Georges River Council, and the Shenzhen Economic and Trade Office in Australia. These alliances have enabled us to create a rich tapestry of community and commercial events that enrich the cultural landscape of the country.
Looking ahead, ACY Live is committed to broadening its horizons, with plans to delve deeper into an array of commercial and entertainment events, exhibitions, sporting events, and cultural exchange activities. Our mission is to continue to serve as a dynamic platform for cultural and artistic exchanges, forging bonds between diverse communities through the universal language of art and entertainment.